Leather Decorative Purse Black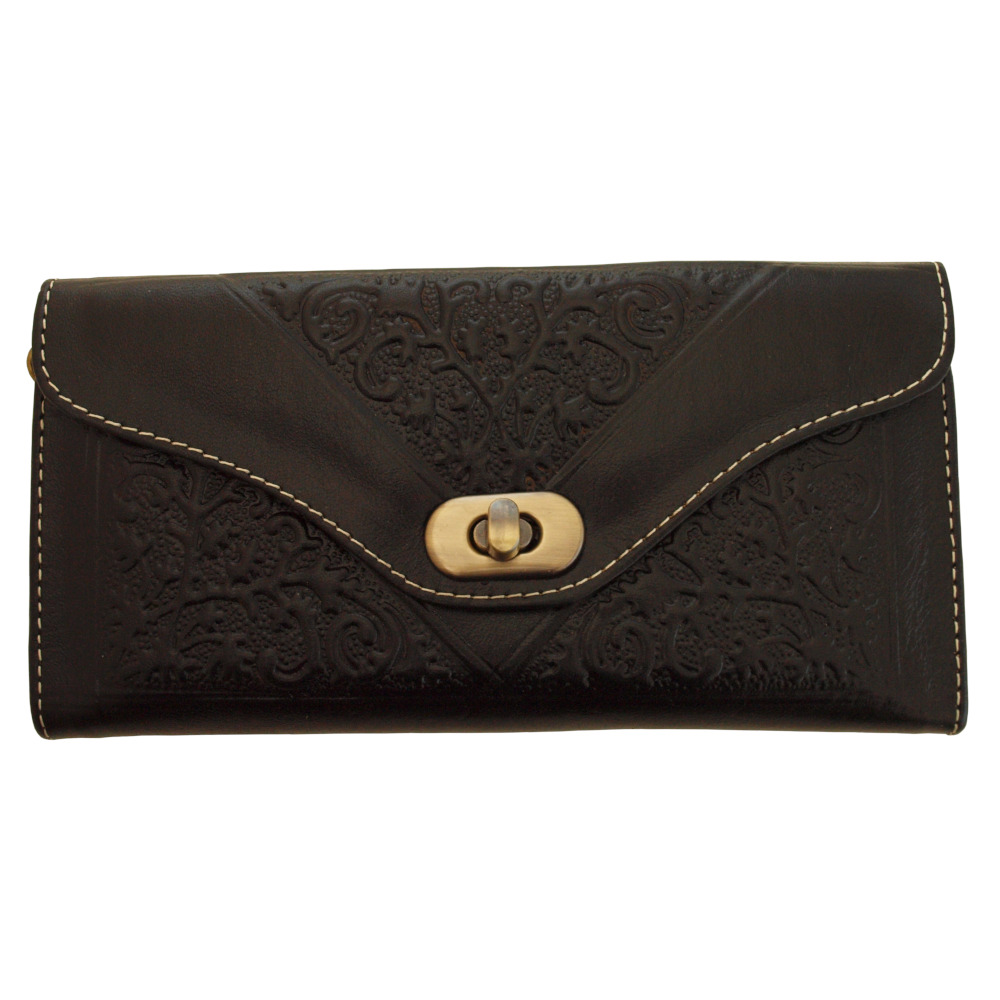 Leather Decorative Purse Black
Even the smallest accessory can make a big statement and our beautiful Moroccan Decorative Purses do just that.
Our Moroccan Decorative Purses are the perfect way to stand out from the crowd without breaking your bank balance. The vintage style soft leather and hand stamped design are eye-catching without being garish.
Our purses feature 8 card slots, 2 with clear plastic for identity cards. They have 2 zipped pockets, one on the back of the purse and one on the inside. They also have a large pocket that runs down the inside of the purse suitable for larger items such as a mobile phone.
The purse folds down in 3 and is secure with a metal turn clasp. The removeable wrist strap makes it a perfect item for both during the day and on nights out. It measures approx 20cm x 11cm when closed and 20cm x 30cm when open
Please note that due to the way that the leather is processed, the final colour may appear slightly different to the colours pictured. We only use Full Grain Leather for all Berber Leather products. Further information about the leather can be found on our Leather Production Page.
You can add a Greetings Card to any order for an additional £1.50 with a handwritten message inside. Just add your message in the box at checkout. Click here to add a card to your order.
Postage and Packaging is FREE for delivery within the UK for more information about our deliveries for both domestic and international order please click here.